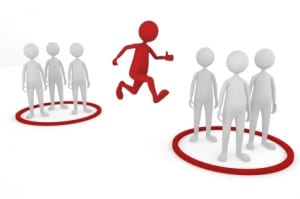 If you are a medical tech or a laboratory tech employee, how can you transition to a sales role in the medical or health care arena? CAN med techs or other laboratory people transition from a technical role into a sales role? The odds are low, but those who can beat the odds will probably be fantastic sales reps.
Techs who transfer to sales usually either love it or hate it.  Why? It's because the laboratory is a black and white world with absolutes. In the sales world, there are many more variables, many more maybes, and much more fluidity involved in dealing with people. The laboratory person who has good people skills coupled with that extensive technical background and who can deal with the uncertainty and constant change in sales jobs will be very successful.
So, if you've got the people skills and the technical background necessary for success in laboratory sales, how do you make the leap?