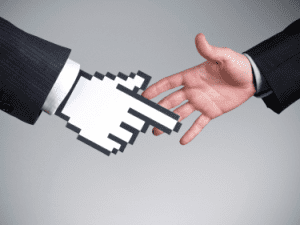 There is a growing trend in job interviews: Using a video conference format that allows an employer to interview candidates from many areas without the time or expense of travel. While you do save on travel time and expense, it still will take some time, and possibly some investment, to be prepared for an online interview.
Prepare your equipment.
Is your microphone adequate or would a quality headset be better? The sound is going to be very important, both to hear your interviewer and for you to clearly be heard.
How is your camera placed? Generally, cameras above the monitor allow you to see your interviewer's face while you are looking toward them, but a camera off to the side or below you will give the impression you aren't paying attention, or worse, give them a look up your nostrils.