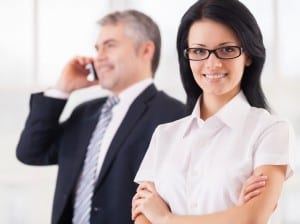 A great reference can make a huge difference in your job search success.  For instance, I once had a great candidate that my client company was not excited about.  The candidate perceived that there was a roadblock and had one of his references call me to proactively tell me about this candidate.  That is impressive.  And that is what gets you the job.
What not to do with your references:
1. Don't give the recruiter or your potential employer a reference who can hardly remember you, or who can't be relied on to call back.
2. Don't use your college roommate or best friend as a reference. I want a work reference...a relevant reference...a GREAT reference.
What to do for great references that will help you get hired: