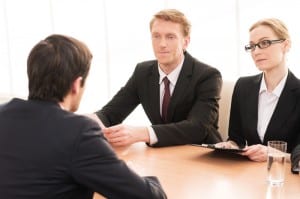 Sales job interviews are difficult, and your competition is fierce.  That means that you're going to have to work a little harder to set yourself apart from the competition and win the job.  Smart hiring managers know that all sales reps can talk a good game, so they are looking for the one who can also back it up.
Here are 6 tips that absolutely will help you impress the hiring manager and boost your chances of landing the job:
1.  Research the company.  A job-winning sales candidate will know:
what the company does
what its current issues are
what its goals are
where its products fit in the marketplace
who the competition is
Take in this information and use it to figure out how you can help them reach their goals....and then frame your answers to interview questions accordingly.