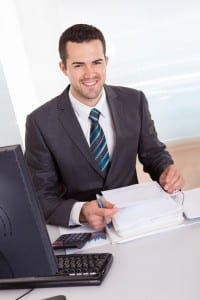 I got this great comment from a CFO / Controller that I want to share with everyone looking for new roles in Accounting or Finance fields:
Having been in the Accounting field for over 20 years and received many job offers in the past, I realized that the job market now has changed and I was getting conflicting advice from everyone. The only person to make sense is Peggy, as I realized how much marketing and sales is required these days and Peggy's system makes all the sense in the world. It is unique and it is a game changer. I am truly excited to get started her on her program and know that it will lead to great results. - Mario Reyes
I always recommend that everyone needs a mentor (or several) for many reasons, but the main one is that because we can learn from their experiences.  Mario's 20 years in accounting is something we can learn from.  So what I think that you should take from this (not just if you are in accounting or finance) is that to get a job these days, even if you have been successful at getting hired before, you need to use concepts and techniques from sales and marketing to be your most successful. But don't let that scare you.  Anyone can learn how to do this.
These techniques can help in a lot of areas--your resume, your LinkedIn profile, and preparing for job interviews.  But let me give you a direct example:  one thing that comes directly from sales is something called closing in the interview.  Check out this video where I explain what that is:  Don't Make This Critical Interview Mistake.
Best of luck.