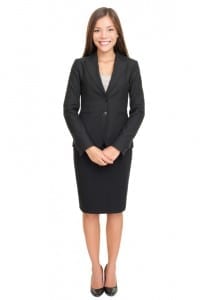 You only have six seconds to make a good first impression. Six seconds. That's not even enough time to say your elevator speech!
Best-selling author and LinkedIn Career Expert, Nicole Williams echoes this fact. What you wear makes a bigger statement about yourself and your chances of doing well at the job before you even start talking.
A crumpled shirt, ill-fitting pants, and scuffed shoes all speak volumes about your professional abilities.
The dress code varies per industry, creatives and start-ups favor stylish but slightly casual attire, while educational, legal, and financial industries still favor a more conservative dress code.
The problem is there's a fine line between formal and tacky; it's difficult to thread that line and make sure the recruiters remember you as well.
For that, here's what you need to do: