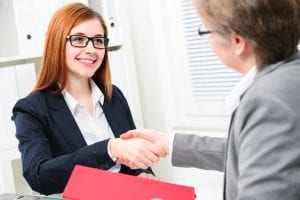 Job interview answers that make hiring managers sit up and take notice of you are ones that clearly show how you will be a benefit to the company. With that in mind, here are 9 links to answers in my How to Answer Interview Questions Series that will especially help you grab that attention—and the offer.
Click the links to go to detailed answers for each interview question.
Tell me about yourself – your answer here sets the tone for the entire interview and gives them a succinct framework for why you would be a great hire.