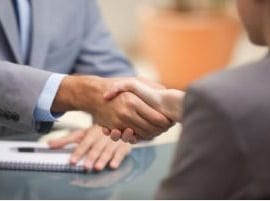 It can be very tempting to shut down, or slow down, your job search during the winter months. However, companies are hiring. Now is not the time for you to stop creating perfect resumes that get you hired. Here are five things to keep in mind while you are on your job hunt.
1. Use Social Events to Your Advantage
You don't have to rely solely on professional networking events in order to make business connections. Any conversation could lead to work-related topics, so you always need to have a professional mindset to be ready if the opportunity arises. Don't discount the people you know, from casual friends to industry colleagues. You never know where a conversation could lead, and who your associates might know.