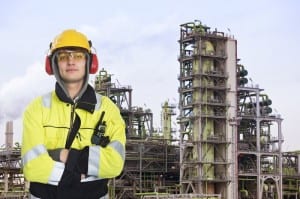 I love this job search success story because not only does it prove that it's possible to turn around a bad interview and save your job offer, it's also possible to get hired at any time of the year--even in the holiday season.
Dear Ms. McKee,

My name is Ziyad S. and I graduated from [name withheld] University in 201x with a degree in Chemical Engineering. I listened to your webinar and youtube videos around 2 months ago.

The Fall of 201x was a hectic time for me. I was applying to jobs, networking with people and had many interviews yet many turn downs. On the 14th of December, I had a phone interview with [name withheld]. I knew I had messed it up because I hadn't answered the hiring manager's questions about a program correctly and he told me he expected a better answer from me.

Having known that I messed up the brief, 10-minute interview, I decided to learn from your tutorial. I watched about the 30/60/90 day plan and put it to immediate action. In around an hour after the interview, I prepared the brief plan and sent it along with my thank you note to the hiring manager. Today, I opened my email in the afternoon finding an offer from the company! And may I say, what an amazing start to the New Year it was for me.

Therefore, I wanted to take this opportunity to thank you ever so much! I really think you have made a difference in my career search and in others as well. I wish you all the best!

Thanks again,

Ziyad
I want to congratulate Ziyad on his persistence and aggressiveness in his job search.  It would be difficult for most people to take that extra step of creating a 30-60-90-day plan after a bad phone interview, but he did it and it made him stand out, impressed the hiring manager, and paid off in a job offer.
Ziyad mentions our webinars and YouTube videos, so I wanted to give you the links to each:
Job Search Training Webinars Page (this page has the schedule of what webinars are currently being offered)
Career Confidential YouTube page (I have hundreds of videos available to help you with your job search success)
And here is the link to get your own tested and proven 30-60-90-Day Action Plan so you can get your own job offer!
(Also...even though this worked out wonderfully for Ziyad, I don't want you to fail your phone interview, so go check out these phone interview tips and download my free phone interview podcast.)