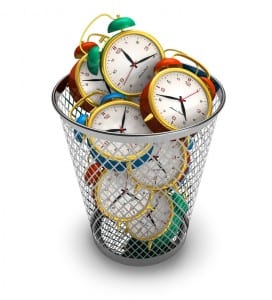 I love this note from Tony (in sales) who began his job search doing what a lot of folks do--checking out job boards (such as Monster, SimplyHired, etc.).  After months of frustration, he realized it wasn't working and found another approach that ended with him getting a call after only 3 days.
This is definitely a case of "work smarter, not harder," and it's a big, hopeful lesson for you if you are frustrated in your job search.  It may very well be that you only need a new approach.  See how Tony did it:
Hi Peggy,

A quick note to thank you for the terrific service that your company provides for those people who are actively seeking new employment opportunities.

In my case my job was made redundant back in Dec 20XX and resulted in me spending many months doing the usual job board search and becoming more and more frustrated to the point where I realized that this approach was simply not working for me. Can't remember how I came across your site but sure glad I did, as once I became a member and worked through the videos and training material I realized how much I still had to learn about how I could be much more effective in my job search!

In my case, I got stuck into increasing my networking hit rate by leveraging Linked In and reaching out to prospective employers and hiring managers across a broad range of industries. I invested around three days of my time contacting around 80 people. In short, after my first Linked In networking campaign I received a call out of the blue from a Software company director and have now landed a very interesting job which I am very much looking forward to and starting next week.

What really blew me away was the look on the faces of the CEO and Sales Manager that hired me at the end of my first round interview especially after I presented my 30/60/90 day plan for success. I knew at that moment that the job was mine and as an added bonus I also knew I was the only one in the running for the role – how good is that! Needless to say that I wish I had come across your site much earlier in my job search.

My summation of my experience with Career Confidential:

Professional approach.
Excellent communication, follow up advice and coaching.
Excellent support.
Excellent material.
Very effective webinars, allowing two way communication.
Highly recommend - It worked for me!!

Please also pass on my thanks to your team.

Regards,

Tony D.
Tony, thank you for your kind words.  (I love getting this kind of feedback!) I am so happy we could help you.
The tools Tony talks about are these:
If you are frustrated by a long job search, I encourage you to change your approach like Tony did.  Do what gets results.