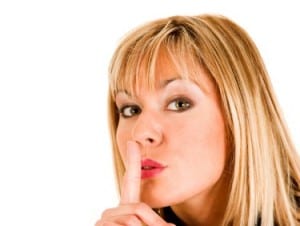 The best time to get a job is when you have a job--right?  But that means that you usually have to keep it on the down low.
Here are 2 ways to keep your job search a secret from your current employer:
1.  Polish your LinkedIn profile.  A great profile (filled with appropriate keywords) will cause recruiters and hiring managers to call YOU, which is the best way of all to get a job.  But paying attention to your profile also opens up your networking possibilities, and may very well lead you to a great oppportunity.