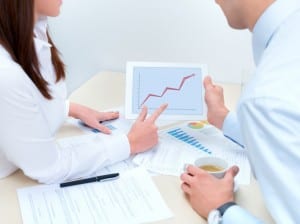 Landing your first job in sales (with no experience) can be difficult, but not impossible.  Here are 3 great tips for landing a sales job:
1.  Work the "Do-It-Yourself" plan.
Arrange a ride-along with a sales rep. See what a typical day is like. Ask questions about the job, find out how to be competitive in the job search and once you get the job. Get a few names to call from places they sell to.
Use the field preceptorship (job shadowing) to fill your resume with keywords that will make sure it's noticed by computerized tracking systems. Your resume should have a sales focus and also highlight your technical background in your field.