If you graduated May this year, is it possible that you missed the boat by taking the summer off from interviewing?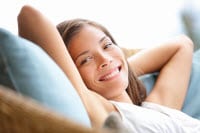 I know you're worn out, what with all the exams, internships and the thesis you had to complete. But it's so tempting to take a few months or a year off to unwind after graduating from college.
You can't just up and go, right? What would happen to your career prospects if you take a vacation?
There's been a lot of debate about this subject, so let me set the record straight.